Welcome to my website
Here you will find my Showreel, biography, a link to my Spotlight profile, and details of my ONE MAN SHOW.
My Showreel...
Biography
Mike Hayward was born in Abertillery, South Wales. His acting career has embraced the full spectrum of stage, TV, screen and radio, from Shakespeare to Orwell, from Chekhov to Thomas and from Miller to Ayckbourn. His professional debut performance was as Taffy Evans in THE LONG AND THE SHORT AND THE TALL at Queen's Theatre, Hornchurch in 1972. Amongst his many and varied roles Mike has played the title role in MACBETH, Brutus in JULIUS CAESAR, Andre in THREE SISTERS, Malcolm in BEDROOM FARCE and Fluellen in HENRY V Manchester, Royal Exchange. He has worked extensively at The Royal National Theatre with such directors as Sir Peter Hall, David Hare and Dr. Jonathan Miller. His last role at The National Theatre was Philo in ANTHONY & CLEOPATRA, starring Sir Anthony Hopkins and Dame Judi Dench. He won a Fringe First at the Edinburgh Festival for the One Man Show - "JUST ABOUT READY TO JUMP" (originally "The Audition") written by A.L. Kennedy, following which the British Council sent him on a tour to India and Sri Lanka.

His numerous television appearances include roles in EAST ENDERS, CASUALTY, CORONATION STREET, LITTLE BRITAIN and a leading role in the well known Scottish soap, TAKE THE HIGH ROAD, in which he starred for six years.

One of Mike's fondest memories is playing 2nd Voice to Sir Anthony Hopkins' 1st Voice in UNDER MILK WOOD (performed in front of Prince Charles) starring Harry Secombe, Tom Jones and Catherine Zeta-Jones, to name but a few.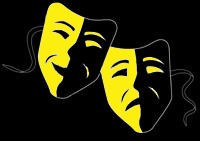 CV (1947 - 1972)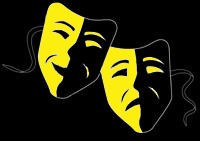 Spotlight (Acting Career)